Survey: 65pc of UK companies have no security solutions for mobile devices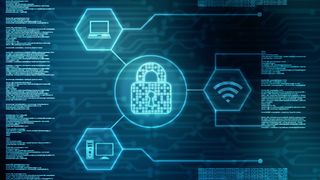 A recent survey has once again highlighted the urgent need for UK business to take cyber security more seriously. The survey, by Ultima, found that 65 per cent of companies don't have any security solutions deployed onto their mobile devices, and 68 per cent of companies do not have an awareness programme aimed at employees of all levels to ensure they are cyber aware.
This comes as the latest update to the Worldwide Semiannual Security Spending Guide, where the analyst noted that in 2017, spending on security-related hardware, software and services will jump 8.7 percent year on year to $81.2bn.
The market watcher predicts spending to be nearly $105bn by 2020, representing a compound annual growth rate of 8.7 percent. Of particular note, IDC said, is digital tranformation, which is putting pressure on firms to up their cyber security game.
"The rapid growth of digital transformation is putting pressures on companies across all industries to proactively invest in security to protect themselves against known and unknown threats," said Eileen Smith, program director, customer insights and analysis at IDC.
Despite the never ending stream of organisations and enterprises that have experienced data loss, many companies are still failing to protect their businesses appropriately from cyber-attack. Research by Check Point shows the average enterprise downloads unknown malware every 4 seconds, and yet a third of UK companies by their own admission are woefully underprepared for such attacks.
With a rapidly changing IT landscape, systems that were once integrated, dynamic and fit for purpose become tired, archaic and unsupported from cyber-attack. The larger and more geographically dispersed IT gets, the harder it is to maintain visibility and the easier it is for attackers to penetrate. Traditional perimeter IT security controls, such as firewalls, do not protect businesses against all forms of Internet borne malware threats. Read more