Splinternet? Russia wants to build 'independent internet' for BRICS nations
The Russian government has made indications that it will build an "independent internet" for use by itself, Brazil, India, China, and South Africa — the so-called BRICS nations — "in the event of global internet malfunctions," the Russian news site RT reported on Tuesday.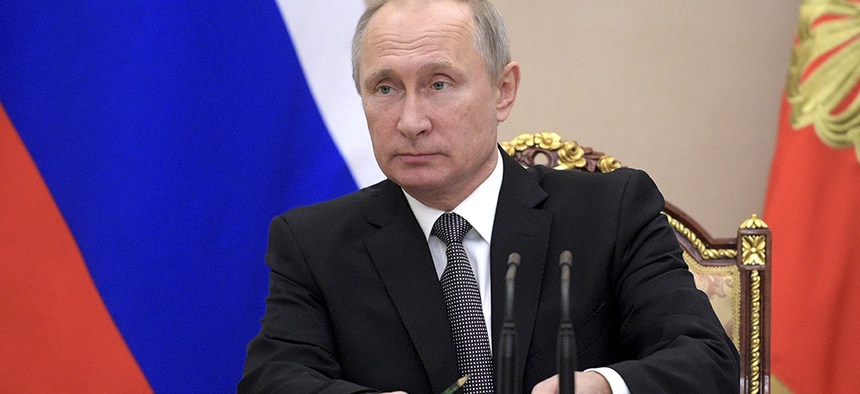 Moscow precisely intends to create an alternative to the global Domain Name System, or DNS, the directory that helps the browser on your computer or smartphone connect to the website server or other computer that you're trying to reach. The Russians cited national security concerns, but the real reason may have more to do with Moscow's own plans for offensive cyber operations.
According to RT,
The initiative was discussed at the October meeting of the Security Council, which is Russia's top consultative body on national security. President Vladimir Putin personally set a deadline of August 1, 2018 for the completion of the task, the RBC news agency reported.
While discussing the issue, members of the council noted that "the increased capabilities of western nations to conduct offensive operations in the informational space as well as the increased readiness to exercise these capabilities pose a serious threat to Russia's security."
They decided that the problem should be addressed by creating a separate backup system of Domain Name Servers (DNS), which would not be subject to control by international organizations. This system would be used by countries of the BRICS bloc – Brazil,
RT further reports, However that when reporters asked Vladimir Putin's Press Secretary Dmitry Peskov if the country's authorities had been considering disconnecting from the global internet in 2014, Peskov dismissed these allegations as false.
"Russia's disconnection from the global internet is of course out of the question," Peskov told the Interfax news agency. However, the official also emphasized that "recently, a fair share of unpredictability is present in the actions of our partners both in the US and the EU, and we [Russia] must be prepared for any turn of events."

"We all know who the chief administrator of the global internet is. And due to its volatility, we have to think about how to ensure our national security," said Peskov. It's not about disconnecting Russia from the World Wide Web, he added, but about "protecting it from possible external influence."